Paragon Railway Station, Hull
A small gallery of photos taken of a very recent commission to construct and fit a brand new pair of gates to the south entrance at Paragon Railway Station in Hull. These gates were made from solid steel and weighed over three quarters of a tonne, they were constructed to match the existing Victorian station gates.
We even used the original hinges so the gates had to be made exactly to fit the hinges which had been fixed to the walls a hundred of years before.
The top finials had to be shipped in from America as we could not find anyone in the UK to manufacture them!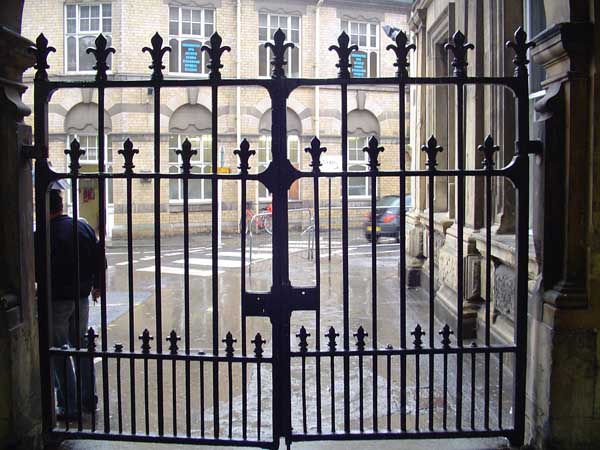 Photo of the old gates at the south entrance.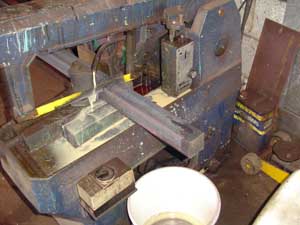 Cutting of the 4 x 4" (100 x 100mm) solid section to make the new king posts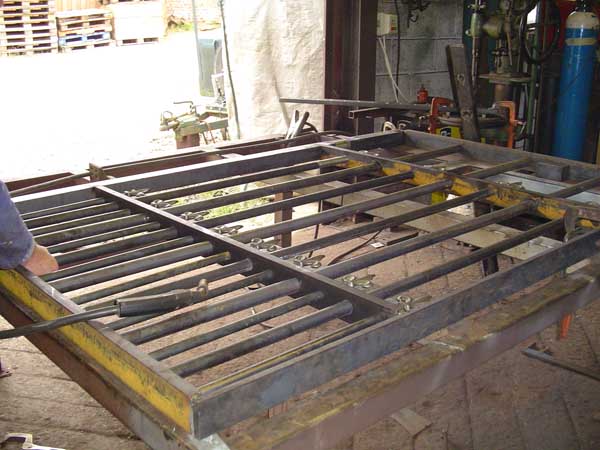 One of the new gates being worked on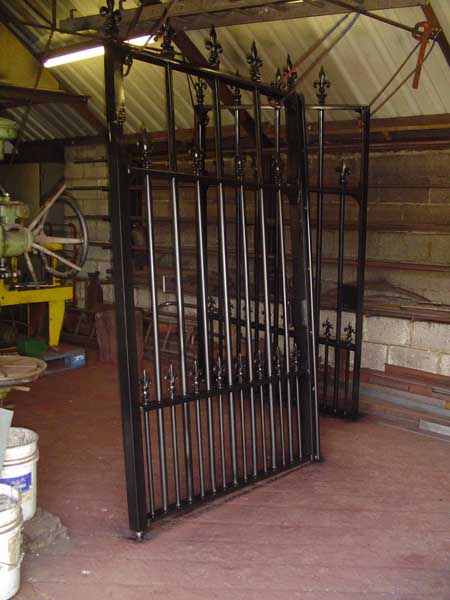 New gates being sprayed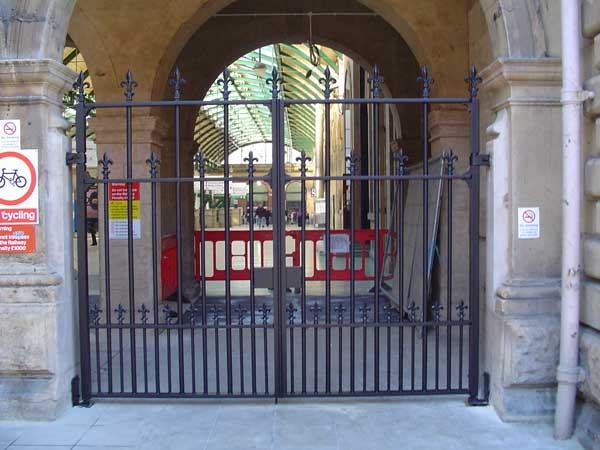 New gates just fitted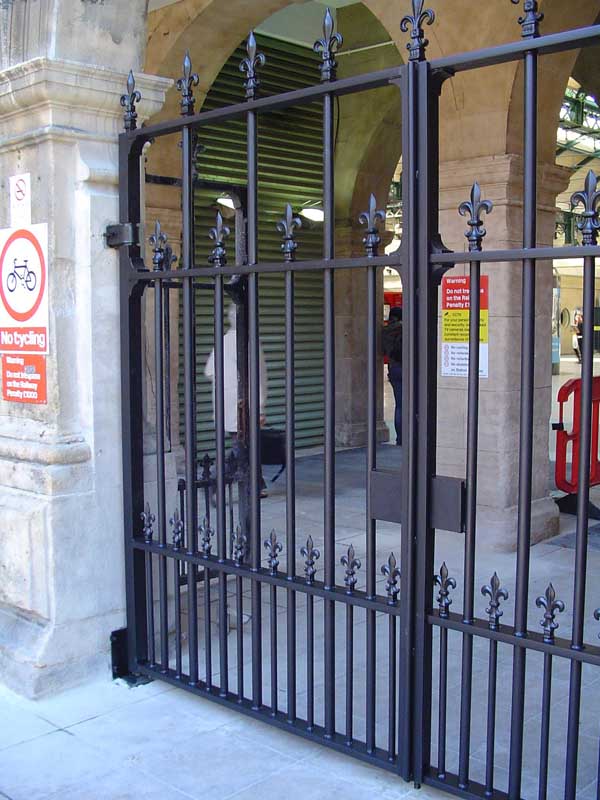 New gates detail shot