St. Marys church gates, Beverley
A small gallery of photos taken during some of our recent restoration work to the gates, railings and overthrow at St. Mary's church in Beverley, East Yorkshire. The gates were built in 1889 from wrought iron. All the damaged and corroded sections have been removed, new ones made from wrought iron and have been replaced using ONLY traditional blacksmithing techniques, therefore the gates are now back in place, the pride of Beverley exactly as they were over 119 years ago!
The gates and overthrow were carefully taken down and taken back to the workshop for shot blasting, repair and coating, while the wings and railings were shot blasted, repaired and re-coated on-site, this was done as not to disturb where the railings were leaded into the stone work.
The top section of the gates back at 'The Smithy'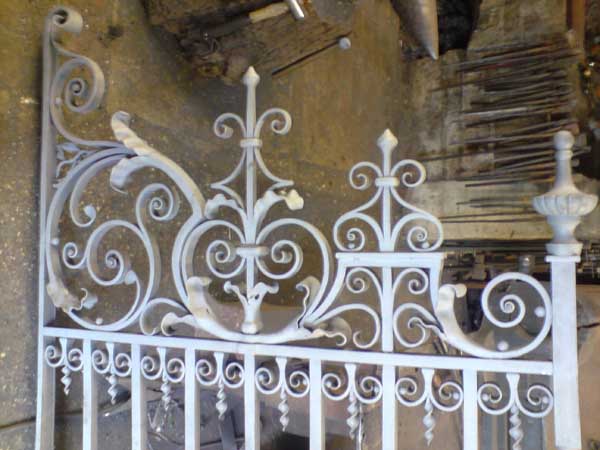 Examples of 100 years of damage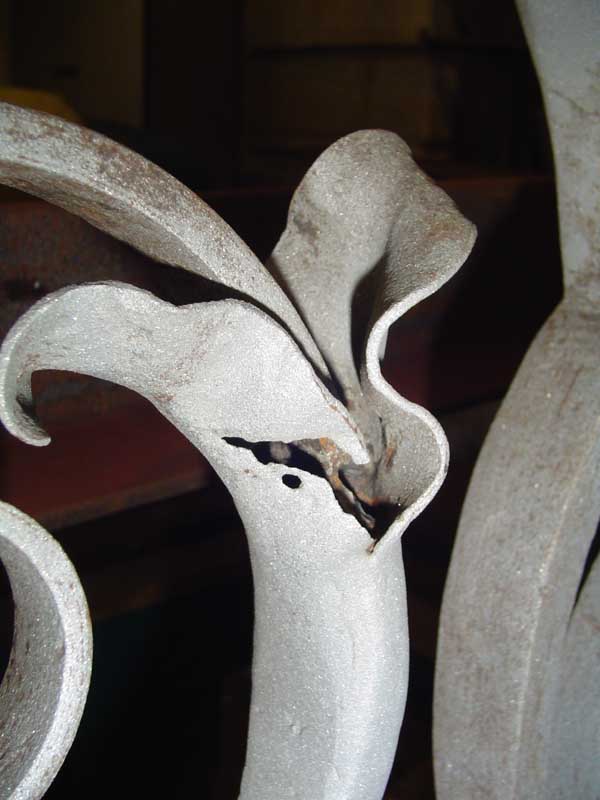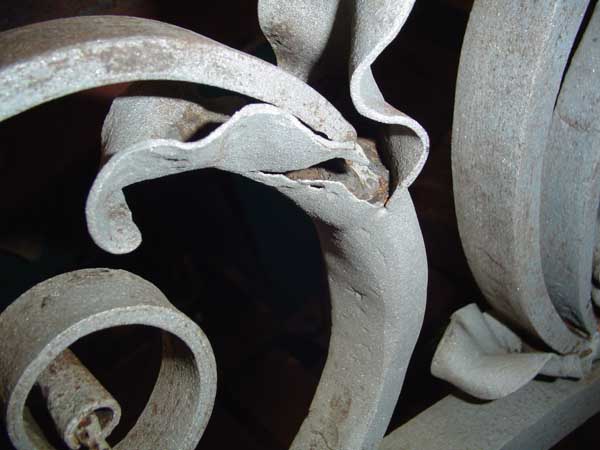 One of the leaves after being cut out, a new iron one made and fixed into position.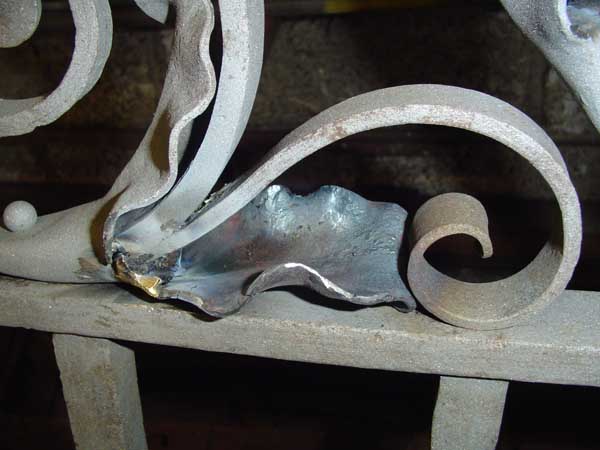 One of the gates, just before being coated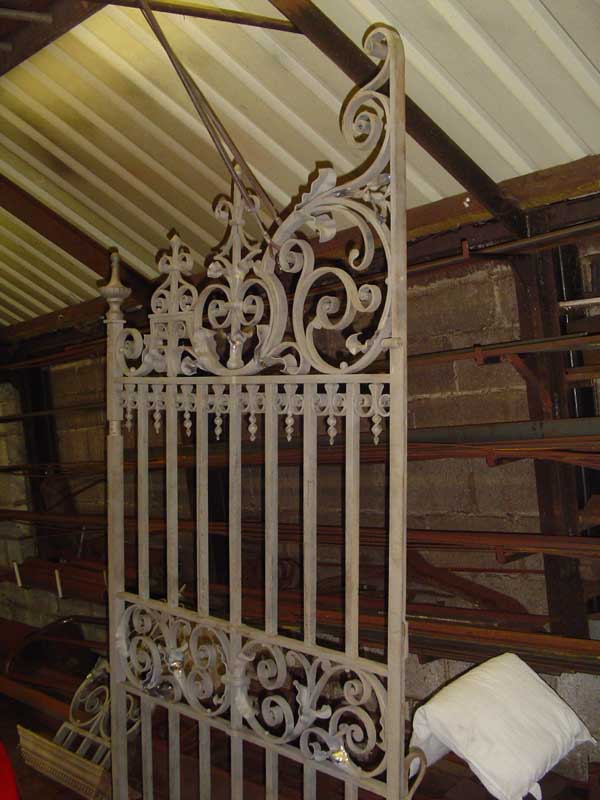 The Overthrow, a gate and a finial in there first coat of primer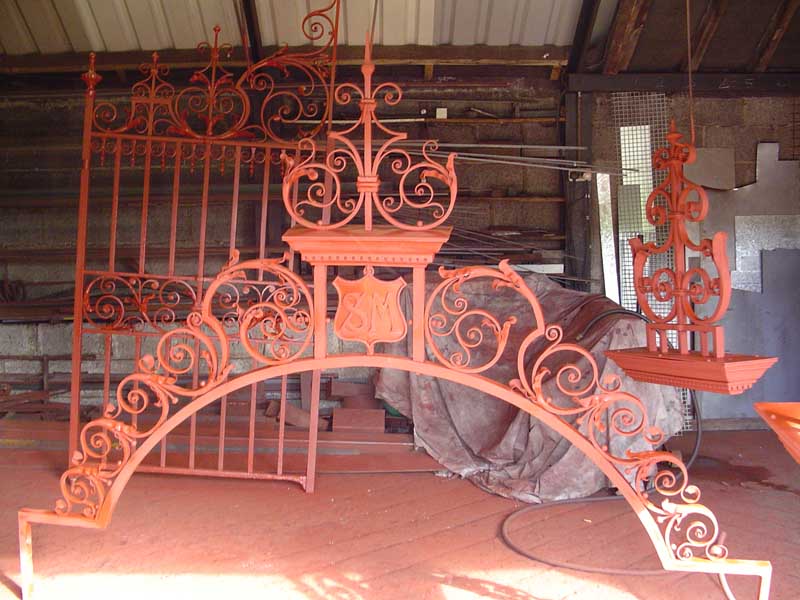 This photo shown the detail of the scroll work in the overthrow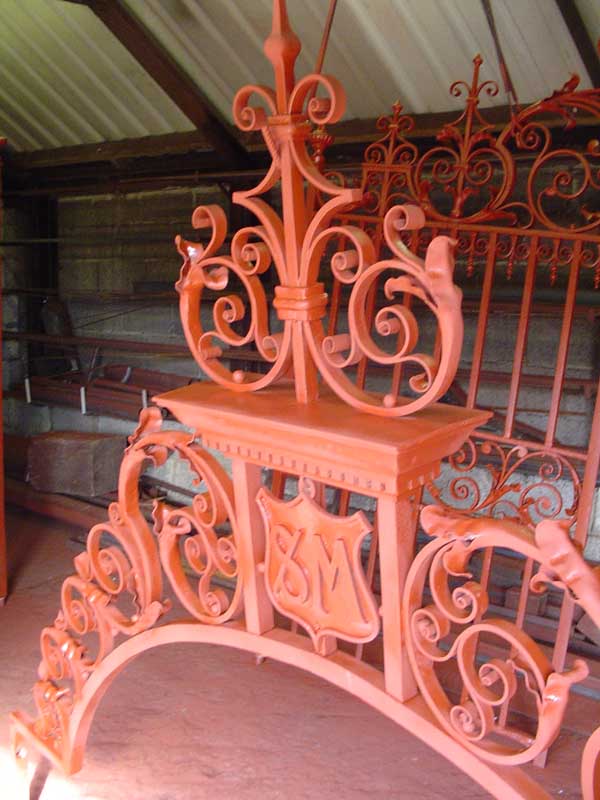 The inner workings of the 120 year old, handmade, brass lock. which we re-bushed and made a new key for and is now working as good as the day it was first made, nearly 120 years ago!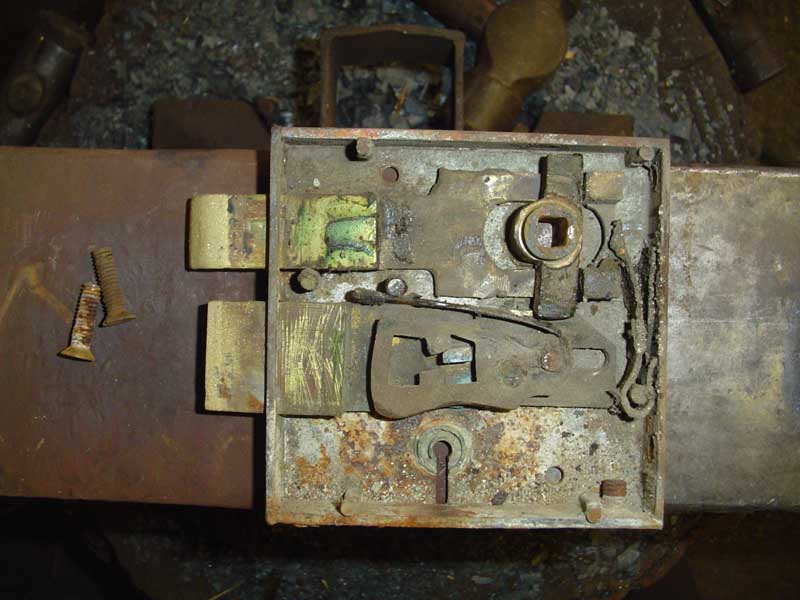 Everything back up in it rightful place. Only the gold leaf to be applied now